For Siblings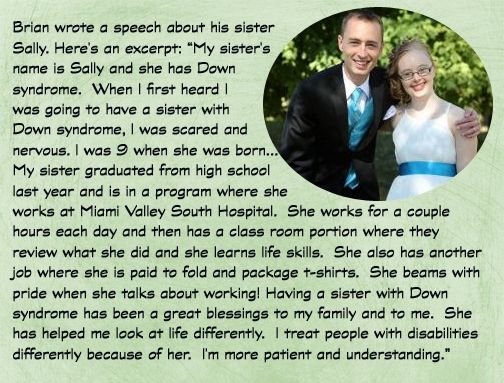 Siblings have a unique relationship with their brother(s) and/or sister(s) with Down syndrome. The vast majority of brothers and sisters describe their relationship with their sibling with Down syndrome as positive and enriching! Ever wonder what siblings think about their brother or sister with Down syndrome? Check out the perspective of a couple of wonderful siblings! 
Colby, age 9, writes a limerick about his brother, Reeve:
"My brother has Trisomy 21,
But it doesn't mean he's dumb.
Things may take a bit longer,
Yet he always grows stronger,
And together we'll have lots of fun."
For Adult Siblings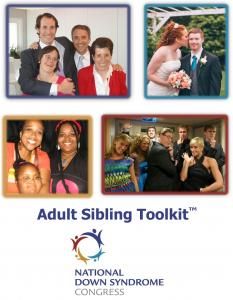 The National Down Syndrome Congress has developed an Adult Sibling Toolkit designed to jump start conversations with parents about becoming more involved in their brother or sister's life. Siblings can use this information to be an effective advocate and perhaps, caregiver, after their parents are no longer able. Visit the NDSC Adult Sibling website to learn more.