World Down Syndrome Day Celebration!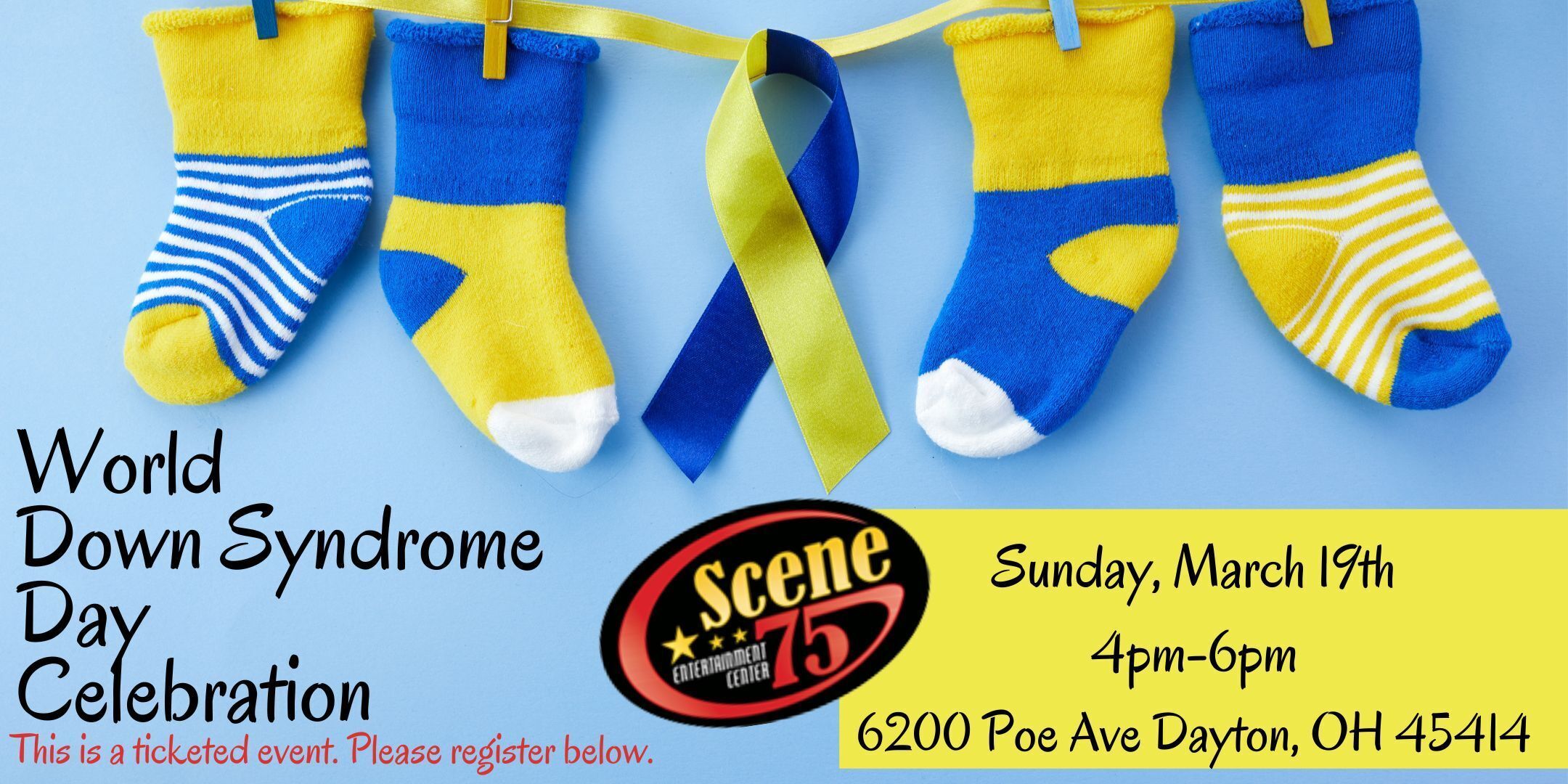 World Down Syndrome Day is March 21 of each year. This year we will be celebrating on Sunday, March 19th at Scene 75, 6196 Poe Ave, Dayton, OH 45414 from 4:00pm-6:00pm 
This event is free for individuals with Down syndrome and their immediate family or caregiver. Room Limit: 200 participants. 
You must pre-register to attend.
Each registrant will receive an activity card! Pizza and drinks will be available until they are gone. Thank you to Lisa Hanauer and Sue Spiegel for their generous support of this year's celebration and to Scene 75 for their donation!