Annual Family Picnic – Third Saturday of July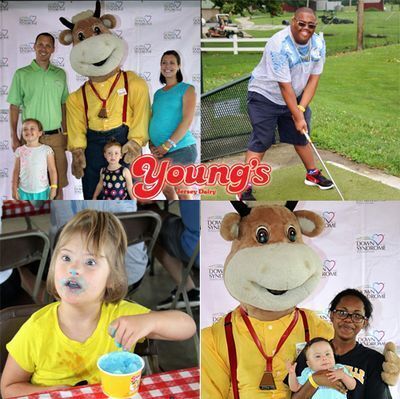 The Miami Valley Down Syndrome Association (MVDSA) has a family picnic each year at a fun, local venue. For the past few years, our MVDSA Annual Family Picnic has been sponsored by Choice One Engineering and has taken place at Young's Jersey Dairy. Everyone has a great time with delicious food and free access to mini-golf, batting cages, and more! 
The 2023 Annual Family Picnic is tentatively scheduled for Saturday, July 15, 2023.  The event is FREE but an RSVP is required. We need a specific count for ages 4-11 and ages 12+ which will be collected upon submitting your online registration using this link. Please contact the office with any other questions or concerns. office@mvdsa.org or 937.576.0779.
PLEASE NOTE: The MVDSA pays on the number of registration, NOT the number of attendees. So please "un-register" before the deadline if you cannot attend.