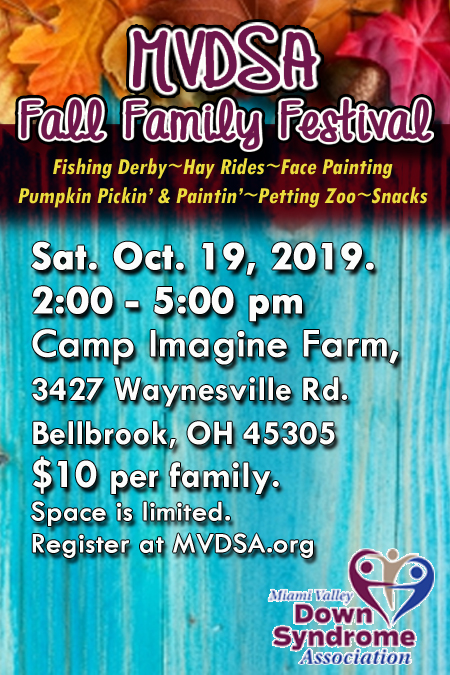 Fall is a great time of year to celebrate family and friends. Thanks to a partial sponsorship from TCC Verizon, The MVDSA will have a Family Festival featuring a Fishing Derby, Hay Rides, Pumpkin Pickin' & Paintin', Petting Zoo, Snacks, and more. 
REGISTRATION FOR THIS EVENT IS NOW CLOSED. If you still wish to attend please email the office ASAP with the number of family members that will be attending (office@mvdsa.org).
Saturday, October 19, 2019 - 2:00 - 5:00 pm
Camp Imagine Farm - 3427 Waynesville Road, Bellbrook, Ohio 45305
The cost is for the event is $10.00 per family.
NOTE: Event will take place, RAIN or SHINE.
SCHEDULE: Fishing Derby is 2:00 - 2:45. Other festivities also begin at 2:00 pm. Final hayride begins at 4:30. Please note that registration is limited to the first 75 people.