World Down Syndrome Day Celebration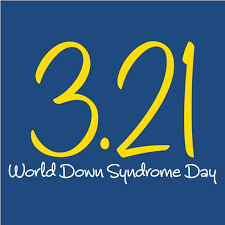 World Down Syndrome Day is held annually on March 21 of each year to raise awareness, inclusion and acceptance for the Down syndrome community. The date is special and represents how people with Down syndrome have 3 copies of the 21st chromosome.
We invite you to celebrate with us on Saturday, March 23, 2019 for a private gathering at The Boonshoft Museum of Discovery in Dayton, Ohio! There will be fun for children and adults of ALL ages! Enjoy shows, science exhibits, play areas and more!
Who:
People with Down syndrome of all ages and their immediate family members/caretakers living in Auglaize, Champaign, Clark, Darke, Greene, Logan, Mercer, Miami, Montgomery, Preble and Shelby counties. All are welcome! Invite an educator, therapist or friend to recognize their role in your child's life.
What:
A private open house celebration of our loved ones with Down syndrome and Buddy Walk Kick-Off! Light refreshments provided.
When:
Saturday, March 23, 2019 from 6:00-9:30 pm (this is a private gathering outside of museum's usual operating hours)
Where:
The Boonshoft Museum of Discovery, 2600 DeWeese Parkway, Dayton, OH
Cost:
Free! (Donations greatly appreciated)
R.S.V.P.:
Click here to RSVP
***This event will take place regardless of the outside weather conditions.